Details
Starts: Monday, August 7th 8:00am


Ends: Wednesday, August 16th 1:00pm


111 Bauer Dr
Oakland, NJ 07436
View Map?



Auction Type: Online Auction

Categories: Online Auctions, Tools
Online Bidding
REGISTER AND BID ONLINE FOR THIS AUCTION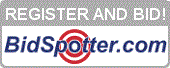 This is an online only auction.
No in-person bidding is available for this sale.
Contact Information
Contact: Sales Dept
Company: Industrial Auction Services, LLC
Address: 60 Liberty Street, Metuchen, NJ 08840
Phone: (848) 229-2500
Fax: (732) 548-5251
Description
World Renowned Mfg. Of High Performance Extruders & Extruding Lines in the Wire & Cable Industry & Rubber Industries Since 1855 !

Very Large Machining Facility Featuring:

Monarch Mod.91 Series 4025 48" x 324" Geared Head Engine Lathe - S/N 47197 ( New 1965)

Monarch Dyna-Shift 24" x 198" Geared Head Lathe

Monarch 18.5" x 78" Geared Head Engine Lathe

Monarch 14.5" x 30" Geared Head Toolroom Lathe

LeBlond Makino Servo-Shift 15" x 54" Geared Head Lathe

Warner & Swasey Square Head No.4A M-3550 Universal Saddle Type Cross-Sliding Turret - S/N 1532516

Warner & Swasey Square Head No.3A M-3500 Universal Saddle Type Extendend Bed Cross Sliding Turret Lathe - S/N 2170700

Warner & Swasey No.2A Saddle Type Turret Lathe

56" Bullard Dynatrol Vertical Turret Lathe - S/N 31302

42" Bullard Man-Au-Trol Vertical Turret Lathe

36" Bullard Mod.75 Cutmaster Vertical Turret Lathe

Cincinnati Bickford Super Service "Chipmaster" 8' x 19" Radial Drill

Cincinnati No.4 Horizontal / Vertical Milling Machine

Landis Mod. CHW 30" x 48" Hyd. Cylindrical Grinder

Blanchard No.18-36 Rotary Grinder

Mitts & Merrill No.3A-Hyd Keyseater

Marvel Series 25/SI 25" x 28" Vertical Band Saw - S/N E-12225 (New 1978)

Marvel Series 8 Mod. 8/M1/S 18" x 18" Vertical Band Saw

LeBlond Makino Mod. FNC106-A Vertical 4-Axis Machining Center w/ Fanuc OM Control

Tsudokoma Mod.RNCM-301R 12.5" Horiz/Vert CNC Rotary Table

Okuma Mod. MC-50VA Vertical Machining Center-w/ OSP7000M

Large Amount Valenite Cat.50 Toolholders, Chick Vises

60" x 96" Acorn Welding Table

80" x 144" Heavy Duty T-Slot Table

Ransome Mod.25P 2500Lb. Welding Positioner

Pandjiris Piper Turning Rolls-w/ Idler Roll

Plymovent MultiFume Fume Extractor

Phoenix Type 300 Dry Rod Oven

Welding Equipment

Quincy 25HP Rotary Screw Air Compressor w/ Dryer

Ingersoll-Rand 5HP Vertical Air Compressors

Caterpillar Mod.CG-25 5000# Propane Forklift

Genie Mod. Z-45/22 Articulating Boom Lift

Greenerd No.5 Ratchet Type Arbor Press

Cincinnati Monoset Tool & Cutter Grinder

Surface Grinders, Double-End Grinders, Drill Grinders

Plus: Plant Support Equipment, Roura Self Dump Hoppers, Drills, Taps, Reamers, Endmills, Drill Chucks, Aloris Toolposts, C-Clamps, Bench Vises, Electrical Supply Department, Hand Tools, Material Racks, Plus Much More !!!







Inspection
Tuesday, August 15th 2017 9:00AM - 4:00PM
Payment Methods
Wire Transfer, Cashier Check, Cash, Credit Card
Auction Item Removal
Equipment Must Be Removed By Friday August 25th